It's exciting times here at Go Smoke Free. We have just released to customers, having dedicated ourselves to testing them ourselves (it's a hard life) a whole new range of premium e liquids. Produced by ourselves these Superstar Vapes really are something quite spectacular, and this is why.

Thirty Fabulous Flavours
One of the (many) things that vaping does so much better than smoking is to offer a wide range of flavours for you to enjoy. These Superstar Vapes are all about the flavour, making your mouth water, your taste buds tingle and your senses dance from the very first draw.
We've released thirty flavours initially so have something for everyone to enjoy, from our smooth and creamy Vanilla Custard Superstar Vapes short fill e liquid, an all round favourite, to the popular aniseed, grape and berry Mental Astaire which offers an unexpected sweet undertone and cool exhale. As we've used only the very best ingredients in each and every batch, you can be sure that our expert mixologists have everything they need to make e liquids with a clarity of flavour that is simply out of this world. With a variety of flavour types to include sweet treats, desserts, fruits and more, we've worked hard to make sure that these premium e liquid are ones that have you coming back time and time again for more
High VG Excellence
E liquid bases are made up of a vegetable glycerin (VG) and propylene glycol (PG). Both base types boast their own benefits so we've created this range with high VG e liquid to ensure that you get the very best of both worlds. PG e liquid offers a clarity of flavours and something of a firmer throat hit. VG offers a wonderfully smooth vape and is perfect for maximising your vapour production. This means that all vapers, whether you are a new starter or a dedicated big vape cloud chaser or sub ohm fab vaper may enjoy a thick, full, smooth vapour that is infused with their favourite Superstar Vapes flavour.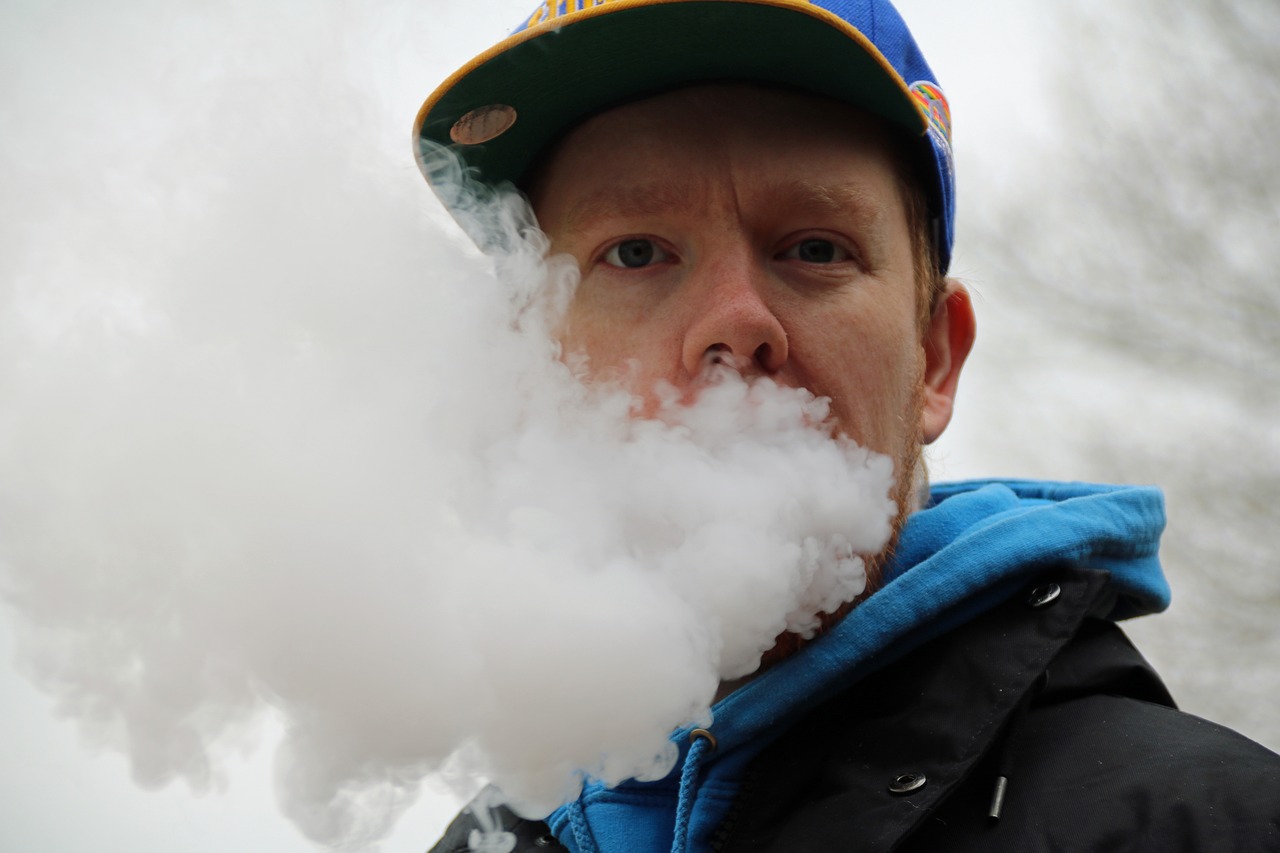 Short Fill Nicotine Customisation
All of our Superstar Vapes are short fill e liquids. What this means is that you receive 50ml of nicotine free e liquid in the flavour you have chosen in a bottle that fits 60ml of e liquid. This gap, or short fill is not you being cheating of 10mls of e liquid, far from it. This is the space for you to pour in the free nicotine shot included with this e liquid or to use your own. This allows you to customise the nicotine strength in your e liquid to suit your individual needs.
Top of the Shelf Quality
When we say that these are premium e liquids we mean they really are top dog, top shelf, the best of the best and quite frankly, a cut above the rest of many of the so-called "premium e liquids" you see on the market. We've chosen these e liquids because they have been produced using the highest pharmaceutical grade ingredients, cutting edge production and manufacturing processes and expert mixologists with a keen eye for a perfect flavour combination.
Affordable Luxury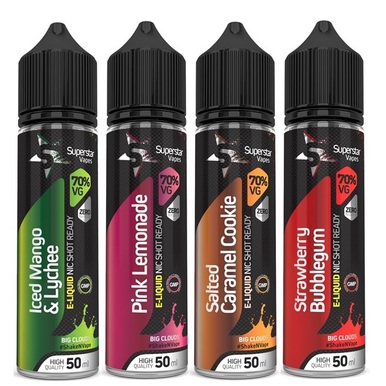 One of the best things about this new range is that fact that it won't break the bank. With introductory offers available, and regular special offers and e liquid bundle savings to come, these e juices would be too good to be true at the prices we're selling them for (considering the quality) if it wasn't for the fact they we're a well-established vaping business who know that only the best keeps vapers coming back for more.
All the Go Smoke Free Benefits
Superstar Vapes may be a new range however you may still expect and enjoy the same level of excellent customer service that we are so proud of here at Go Smoke Free. Fast dispatch, same day if you order before 3pm on a working day (excluding weekends and public holidays), free first class delivery on orders over £25 (unless free delivery is offered as part of a special offer) and trained agents ready to answer any questions that you might have is all part of what we offer.
Superstar Vapes
We've never met a Superstar Vapes eliquid flavour that we haven't loved, and we've had nothing but praise from early bird customers who have already enjoyed loading these fab new e liquids into their favourite e cigarette device. The fact of it is, nothing we can write will fully explain just how incredible the flavours and the vaping experience these e liquids offer. The flavours really do speak for themselves.
Have you tried our Superstar Vapes yet? Wed love to hear which flavours ticked all of your vaping enjoyment boxes.