The Jurby Prison on the Isle of Man have spearheaded a vaping-related pilot scheme which has seen inmates switch tobacco cigarettes for e cigarettes. The scheme has been hailed an unprecedented success.
The Jurby Prison governor, Bob McColm has announced that the e cig pilot scheme has indeed been a major success. The smoking problem within the prison has been solved and McColm believes that as a result of the trial "We have better behaviour and a calmer, cleaner and safer environment". Clearly a continuation of this initial trial was something worth serious consideration. The Governor was surprised at how many inmates in Jurby asked to quit smoking and indicated that they needed and wanted support with this.
Jurby Prison introduced a prison-wide smoking ban back in 2008, the first prison in Europe to do so, however found implementing the ban a significant challenge. Reports of prisoners producing makeshift cigarettes using nicotine from patches meant to help people quit smoking mixed with anything from banana skins to tea bags made it clear that something else needed to be done.
Rather than implementing a blanket ban on the inmates the idea of offering e cigarettes as an alternative was introduced and approved by Bill Malarkey, the Home Affairs Minister, on a trial basis initially.
With e cigarettes available as many as twenty five percent of new offenders asked for help to quit smoking compared to no new offenders asking for smoking cessation aid before vaping was an option. The results of the trial has seen many inmates giving up tobacco altogether, and many choosing to switch over to vaping as an alternative.
In addition to the obvious health benefits of inmates not smoking tobacco, not least the passive smoking issue that staff and other inmates would have to suffer, a number of positive behavioural changes were recorded. The prison released a statement supporting this which showed that there was more than a 40% drop on offender adjudications, nearly 60% fewer behaviour-related warnings and prison cell power outages dropped by half (prisoners were using electrical points to rig up a way to spark up their tobacco cigarettes which was causing damage, as well as being obviously hazardous).
With behaviour, attitude and health benefits all being recorded the inmates as well as prison staff and authorities, including the Independent Monitoring Board's Chairman, could clearly see the benefit of the scheme continuing. Public Health Director H Ewart claimed to be "delighted" by the success of the scheme and that she would push strongly for it to continue.
From a harm-reduction point of view vaping is by far the better option and introducing e cigarettes has greatly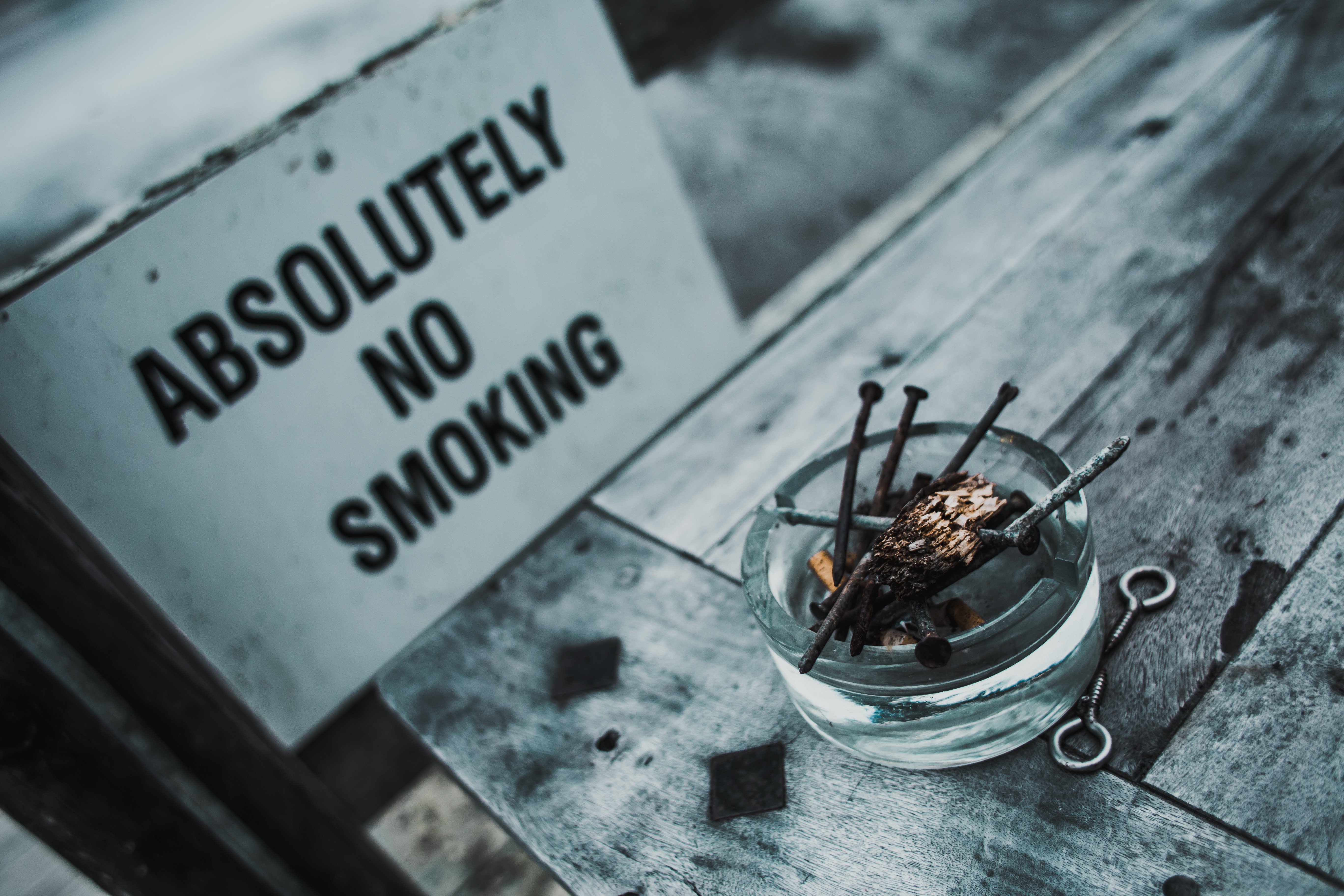 reduced the quite frankly hazardous behaviours previously recorded, by those trying to get hold of or create and smoke homemade cigarettes.
According to WHO (the World Health Organisation) a great number of the chemicals found within tobacco cigarettes are both toxic and potentially cancer causing. In addition to this, overwhelming evidence which supports the fact that passive smoking may be just as harmful to non-smokers as smoking is to smokers formed the basis of the Go Smoke Free legislation which was instrumental in activating the public smoking ban in England (and was spearheaded by Public Health England). Clearly smoking and passive smoking is incredibly harmful to smokers and those in contact with smokers which provides another reason for vaping being offered as an alternative, protecting health and well being across the board, including the health of those working within the prisons.
It has been decided, on the back of what has been hailed a very successful trial and much support from the health minister and more, that offenders at Jurby Prison will continue to have access to e cigarettes, controlled as appropriate, and that e cigarettes will need to be earned via work in order to pay for them.
This is a great success for all, including those balancing the prison books as NRT (nicotine replacement patches) were withdrawn at the beginning of the trial which looks to save the prison service as much as £8500 per year.
Hopefully more prisons will see the positive impact quitting smoking and moving across to ecigs offers.