If you're new to vaping and don't quite "get" how to achieve the big vape clouds people speak of, or you've been vaping a while and want to make your vape clouds bigger and better these tips might be just what you're looking for.
Look at Your Device
Most vapers start off with a basic starter kit which contains a basic e cigarette, a charger and maybe a couple of e liquids. This is fine, great even. You could enjoy vaping forever with just these kits however they are called basic kits for a reason.
Most starter e cigarettes don't come with any controls, it's purely a plug and play experience. If you're wanting to enjoy big vape clouds you are going to have to look at upgrading your equipment to something like a sub ohm device.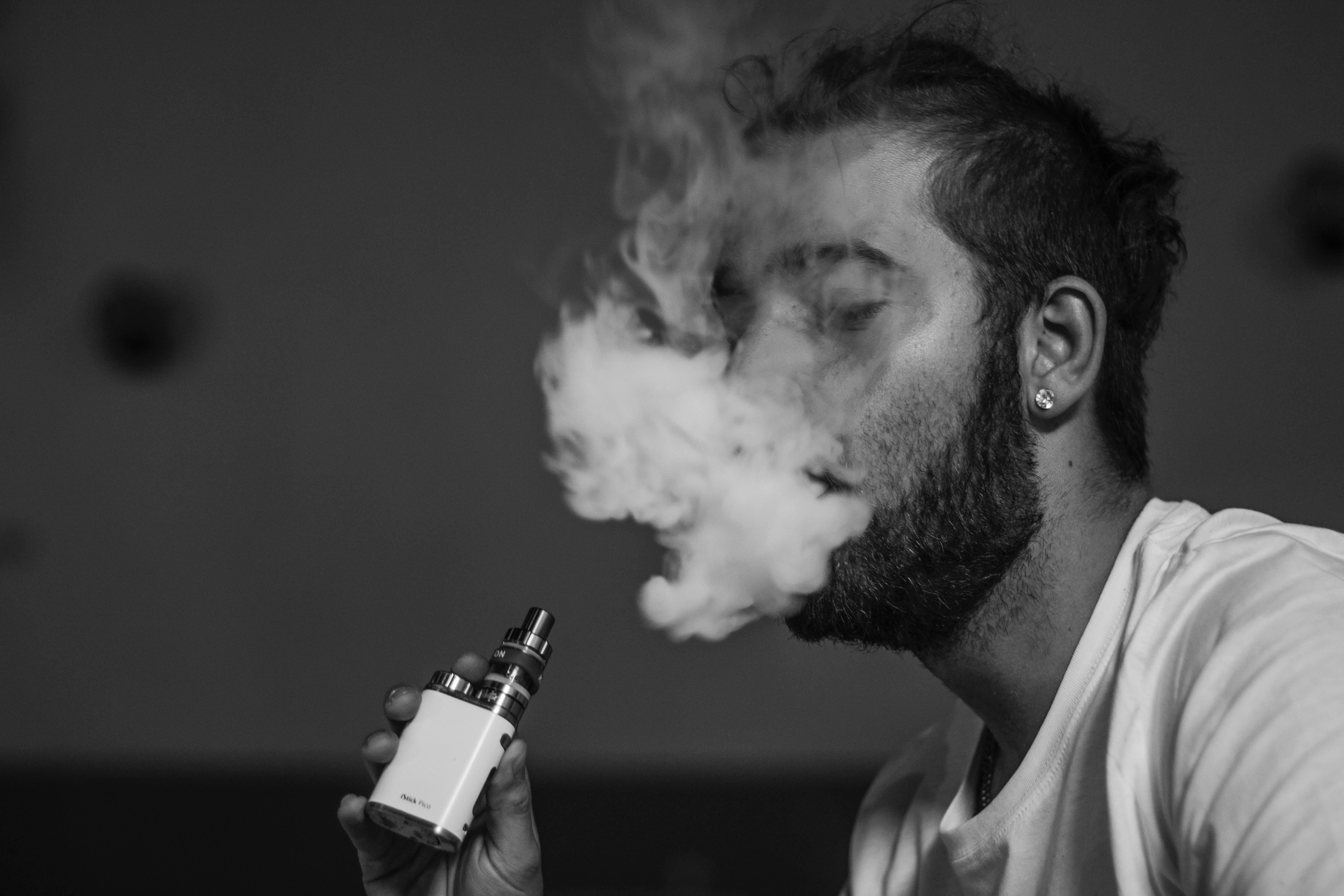 If looking for a sub ohm device make sure you understand first what sub ohm vaping is, and then ensure you choose a kit from a reputable brand. You don't need to spend a fortune however you at least want something that has adjustable airflow, allows for easy temperature control and includes lower resistance coils as standard. This type of set-up, with variable wattage/voltage settings give you ultimate control over your vape and your vape clouds.
You could get quite advanced with building your own coils and so on but keep it simple to start with.
Choose Your E Liquid Wisely.
There isn't a lot to shout about when it comes to your e liquid bases. You have flavourings, varying amounts of nicotine and of course the base itself which is made up of VG and/or PG. High VG e liquids are what you need in order to produce bigger, thicker flavour-infused clouds. Look for e liquids marked as high VG or with at least a 70%/30% VG to PG ratio as these will produce the best results.
As with all things, choose quality, both in your e liquids and your vaping kit if you want the desired effect.
*Top tip, nicotine is amplified at higher temperatures and so when sub ohm vaping be mindful of this and perhaps choose a lower than normal nicotine level, otherwise you might find the taste unpleasant or even feel unwell if the level is too high for you.
Airflow Makes the Difference
Remember when we said you needed a decent device, and one with airflow control to get the most of big vape cloud fun? This is why. When there is a higher level of airflow through your device, what effectively happens is that more air is forced through/over the coils.This in turn cools them quicker and helps to produce those much sought after clouds. Extra airflow, especially when you're vaping at high temps / high power will also help avoid everything getting too hot and unpleasant for you when taking a draw.
Turn Up the Power
If you've got the right kit and the right e liquids, generally speaking, the higher the power the bigger and better the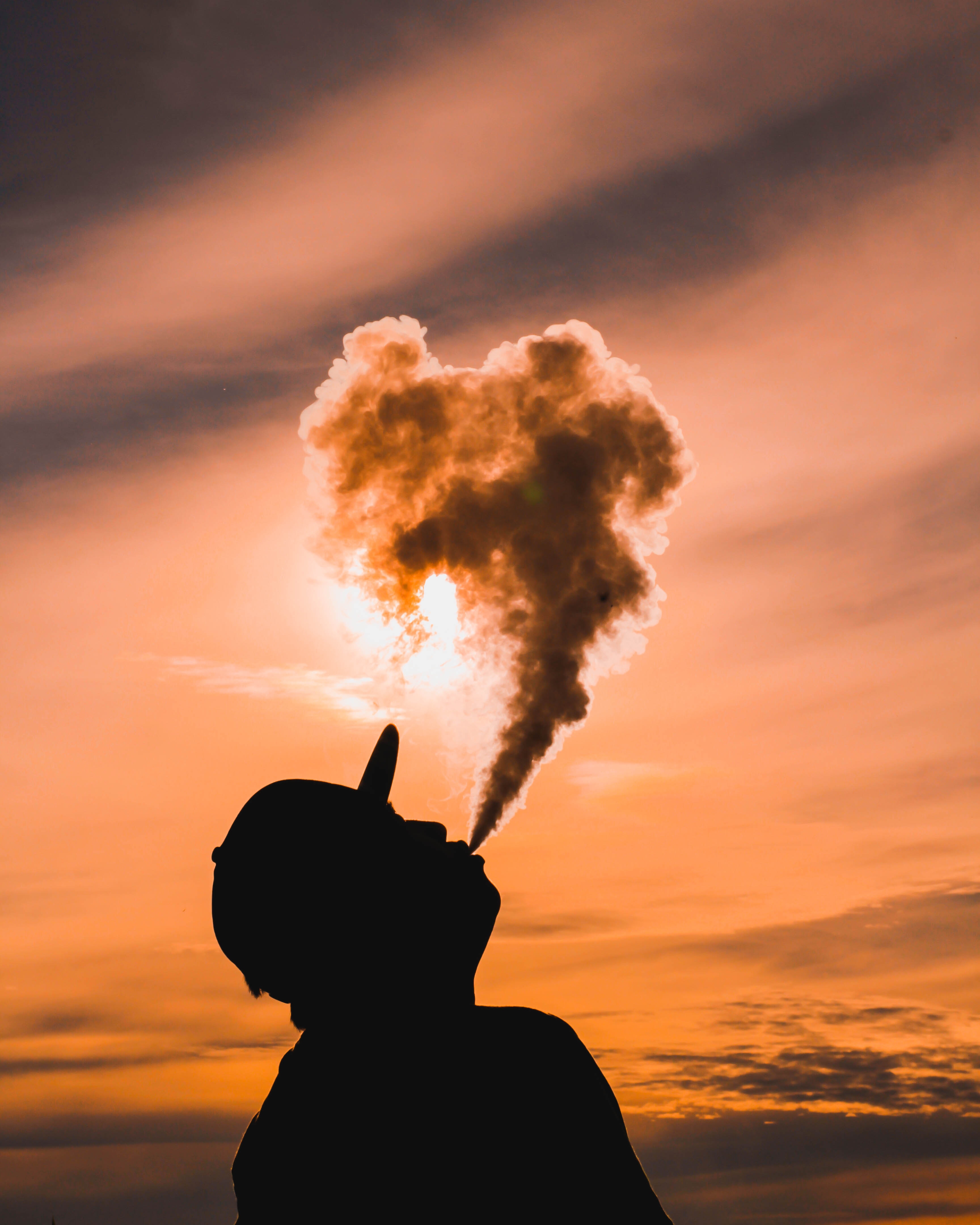 vape clouds. This is why you needed to upgrade to an e cigarette that allows you to control your wattage/voltage settings. Don't jump straight from low to higher than high, gradually increase the power until you get the results you're looking for.
Look at Your Coils
Not all coils are created equally. When it came to your plug and play basic starter kit the chances are you didn't bother changing coils, you just bought another ready to go set-up. When chasing big vape clouds many advise you look at dual coils. These produce a lot more vapour.
Once you're ready to take the next step, IF you feel you need to, look at RDAs for your sub ohm device as with these you'll be able to create and install your own coils, designed specifically to meet your big vape cloud needs.
Don't run before you can walk though.
In Summary
If big cloud vaping is for you, you're going to need to do a little research, and are most definitely going to need to upgrade from a basic set-up to something with a little more control and the features needed to produce those big clouds. Many would say it's worth the effort though!