Here at Go Smoke Free we have a number of different e liquid brands available for you to enjoy in your e cigarette. One of the brands we're super proud to stock is Blackburn's own Vape Dinner Lady.
Established only last year this two-employee business has made an astonishing TWELVE MILLION pounds turnover. In under two years! One of the reasons these e liquids are (clearly) so very popular is that they tap into cherished memories of school days and our favourite puddings. Flavours such as strawberry custard and lemon tart boast some seriously nostalgic tastes and these, amongst other traditional pudding flavours is what has had customers coming back time and time again to restock or try another Vape Dinner Lady e juice.
A truly home-grown enterprise, the company now boasts a huge following around the world in over fifty countries, including the US, Australia and all-around Europe. All of their e liquids contain the highest-grade ingredients and are manufactured right here in the UK. It is their commitment to offering the very best at the most affordable prices that have made this flagship range the instant hit that it has been (and continues to be).
Not only are these e juice a hit with vapers; they have captured the attention of several award boards and over the past year they have netted no fewer than eleven awards, including the much sought after Best E Liquid in the Hall of Vape Expo awards.
We think that the key to the success of this brand so far has been their down to earth attitude. Mr Patel himself has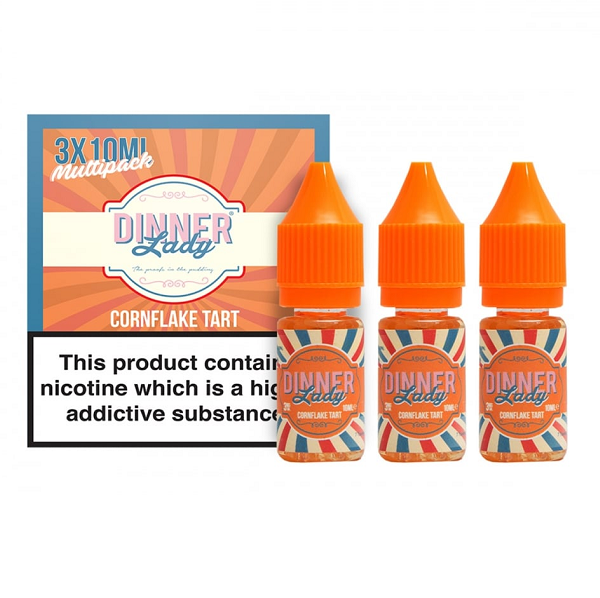 been keen to point out that in "everything we do, we want to make people smile. We stay focused on the customer". We can tell you Mr Patel that the customer applauds you, as do we, and we look forward to seeing what you come up with next, after you move to new premises of course and expand your workforce to meet growing demand!
If you're looking for something new, incredibly moreish and a vape that will catapult you back to days gone by, Vape Dinner Lady's wares could be right up your street. Talk about having your (guilt free) cake and eating it!