Survey finds improved health in smokers switching to e cigarettes

In a report published in August 2016, health experts from UK and Austrian universities suggest that a harmless chemical found in vaping e liquid could be helping to fight respiratory infections like colds and flu.

Propylene Glycol (PG) is used in commercial e liquid to improve flavour and provide a satisfying 'throat hit' for ex-smokers. The anti-bacterial effects of PG vapour were first discovered in 1945. The new report seems to be the first official acknowledgement that e liquid may actually help to combat infection.

In this blog post we take a look at some much quoted research, then check-out whether vaping really does have the suggested health benefits.

The online e cigarette health survey

The report, titled: 'Changes in the Frequency of Airway Infections in Smokers Who Switched To Vaping: Results of an Online Survey' was published in the Journal of Addiction Research & Therapy on August 5th 2016. The research team was led by Dr Joanna Astrid Miler, currently a Research Associate at the University of Glasgow.

The research was based on an on-line health survey involving members of two popular German vape forums. Any ex-smoker who had switched to e cigarettes for more than two months was encouraged to take part. Vapers were asked if the frequency of colds and flu had increased, decreased, or stayed the same since they started vaping.

Of the 941 vapers who took part, 66% said that they'd had fewer bouts of colds and flu since they started using e cigarettes. 'No change' was reported by 29% and 5% said that e cigarettes had caused more chest infections.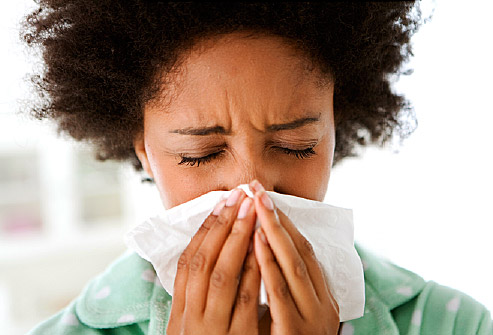 How reliable was the vaping health survey?

Before making the claim that e liquid may combat colds and flu, we need to accept that this was small, non-scientific vaping survey. The survey authors acknowledge that the German vaping forum members may be biased, with a positive view of e cigarettes and their benefits.

We also know that smoking tobacco can lower your resistance to disease. Most people who quit smoking quickly benefit from improving health.

The most surprising thing about Dr Miler's result is the small number of ex-smokers who reported that they'd suffered from more colds and flu. Only 5% of the 941 survey participants reported an increase. This puts Dr Miller's survey results at odds with other widely reported research into e cigarettes and related respiratory health problems.

E liquid health researchers in conflict

In 2014, research into e liquid by US health experts found evidence that e cigarettes may cause respiratory problems in young people. Even though the US report stated that the effect was far less harmful than tobacco smoke, the report is often quoted in the media as proof that e cigarettes are a danger to health.

In their 2016 survey results, Dr Miler's team point out that the 2014 US research involved soaking harvested human cells in e liquid for 48 hours. Dr Miler criticises their approach with the comment: "it is unclear to what extent such exposure corresponds to the effects of vaping."

A second US study in 2015 involved exposing mice to e cigarette vapour over a two-week period. The mice were exposed to 6 puffs per minute for 1.5 hours, twice each day—enough vapour to sicken the most hardened cloud chaser! At the end of the experiment the mice were found to have reduced immunity to various infections.

Responding to this result, Dr Miler suggested that the reduced immunity of the mice, as reported by the US experts, might be due to stress and nicotine poisoning.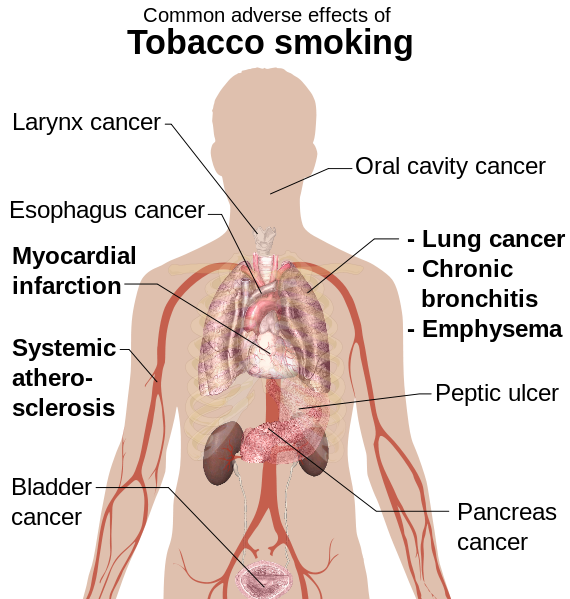 This rare 'behind the scenes' peek into international e cigarette research should make us all think twice about what we read in newspapers (and blog posts). It's clear that the media are sometimes guilty of overstating research results, without taking a close look at the technical details.

E cigarettes and the law

Even with the UK Brexit vote swinging towards leaving the EU, most of the UK vaping retailers seem to accept that we're likely to be stuck with the new European TPD (Tobacco Products Directive) regulations. The TPD decision making process has already been heavily criticised, so we won't re-run the arguments here.

As the new US and European vaping laws increase their grip, the world's e liquid and vaping equipment manufacturers will need to sharpen their game. Whether it's the accuracy of the nicotine content on an e juice bottle, or the security of a child-proof tank, vaping products will be under close scrutiny in the years ahead. We have to hope that future e cigarette regulation will be based on facts gathered from co-ordinated, well-informed research.

As we've seen in this post, a lot of evidence regarding the impact of e cigarettes on our health is far from conclusive. Even Dr Miller's online survey of the German vapers is pretty unscientific.

E cigarette health research and regulation

As we settle into a newly regulated vaping regime, let's hope that we see fewer 'horror headlines' and more realistic research. Vaping industry insiders can help by paying more attention to the quality of their manufacturing processes. Law makers and researchers would be wise to learn about e cigarettes from vapers, not the press. In the end, vapers will benefit from safer equipment and accurately labelled e liquid.

It's great to see a 'good' story emerge from vaping research. Dr Miller's observations on the possible health benefits of Propylene Glycol are very encouraging. Until the effects are confirmed on real vapers in the lab, we'll carry on searching for that cure for the common cold.