The TPD (Tobacco Products Directive) is a EU-wide directive that governs over the manufacture and sale of e cigarettes. Initially such rules and regulations were aimed at the tobacco industry, not the vaping industry and it rankles the vaping industry that e cigarettes have been included at all, let alone under the banner of a tobacco directive, given that they are nothing alike!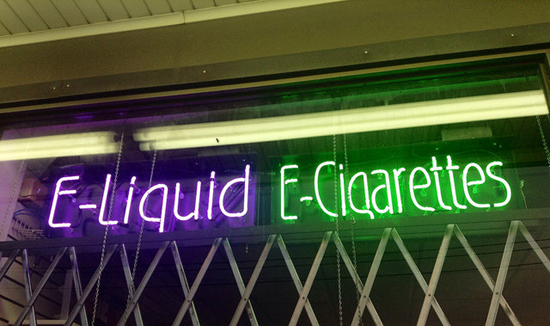 That said, rules are rules and while these somewhat radical new rules will and in some cases already be effecting anyone designing, producing and selling e cigarettes, components and e liquids, thankfully there should be relatively little impact on the vaping community.
Here's some more information for you about the TPD rules and regulations and who and what they have an impact on, and when these changes will be in full force.
A Timetable of Changes

From 20th May 2016 all new products manufacturers wanted to release for sale needed to be tested (according to TDP-specific standards) and the relevant regulatory body had to be made aware of the ins and outs of the new product.

From the 20th November 2016 retailers wanting to continue selling products after the May 20th 2017 deadline will need to have these products tested (according to TPD-specific standards) and again the regulatory body will need to be informed.

After 20th May 2017 all vaping-related products that fall under the regulations will need to have been tested and registered with the relevant regulatory body. This includes any products that were sold before these new regulations came into effect.

What Product Testing Needs to Be Done?

Those working in the manufacturing or retail aspect of the vaping industry do already strive to ensure that the e liquids and products that they handle are of the highest quality. The issue many within the industry has is the fact that testing all e liquids and all components that fall under the regulations takes a lot of time and money and in some cases, will lead to a reduction in the number of products a retailer will be able to carry while awaiting all product testing to be concluded.

The manufacturers will need to test for emissions (analysis of the vapour released to test for safety and quality), nicotine content delivered via each draw/puff of vapour (for consistency and of course to ensure e liquids adhere to new maximum nicotine level rules) and will need to assess the e liquid ingredients/content themselves to ensure nothing harmful is included.

Advertising Changes

Vaping advertising is pretty much grinding to a halt thanks to the TDP regulations. While media advertising has hardly been prolific thanks to previous regulations it will more or less disappear shortly. Direct mail (printed advertising i.e. leaflets), billboards and advertising on public transport will continue to be allowed.

What Items Are the TPD Focused On?

The regulations concerning testing and registration includes these vaping products:

• All tanks and all coils
• Any starter kits which include a tank
• All DIY base liquids (PG/VG bases) that contain nicotine in any quantity
• E-liquids / e juices*

Despite this strident new regulations, the TPD doesn't have any remit with regards to the batteries that e cigarettes use so for now no changes to rules and regulations regarding these components are being introduced (lithium batteries already have to adhere to strict safety guidelines).

*Read more about e liquids and TPD regulations here

Products the TDP are Not Regulating

• E liquids / e juices with no nicotine content
• Any DIY bases (PG/VG) which contain no nicotine
• Mods (unless sold in a kit with a tank)
• Accessories related to vaping
• Any of the batteries used to power your e cigarette.

Rules and Regulations for Specific Products

A large portion of the TDP regulations concern what retailer are and are not allow to sell.
• Glass droppers for e liquids are no longer allowed
• Tanks which have a capacity of over 2ml (including RTAs) are banned
• Bottles of e liquids must not exceed 10ml in volume (so no larger bottles)
• E liquids must not contain more than 20mg/ml of liquid*

*This is one which may well effect heavier vapers who are used to choosing 24mg or even 36mg strengths. The advice for dealing with this is to either:

1) Consider a sub-ohm device which naturally amplifies the effect of nicotine (which is why when sub ohm vaping, vapers choose lower than usual nicotine strengths to achieve the same or similar effects)
2) Move down to a lesser strength (gradually) before the regulations come into full-force.

In Conclusion
Many have damned these TPD regulations are being largely unnecessary and highly detrimental to the industry itself. Rules are however rules and despite these strict new rules reputable retailers will be working as hard as ever to ensure that vapers have a wide range of high quality e liquids, components, kits and more to choose from in order to ensure that they may enjoy their vaping hobby without any disruption.