3 Pack Sense Screen Mesh Coils
Product Description
Product Reviews
Replacement Mesh Coils for the Sense Screen Mesh Tank by Sense come in either S2 or S3 formats. Both are made out of Wood Pulp and Japanese Organic Cotton, with the S2 being 0.23 ohms and double mes. They are rated at 60-135W (best at 80-110W). The Sense Screen S3 coils are triple mesh coils and are rated at 60-150W (best at 80-120W). The new S3 coil system impressively supports up to 150W output with massive vapor and dense flavor for ultimate vaping experience.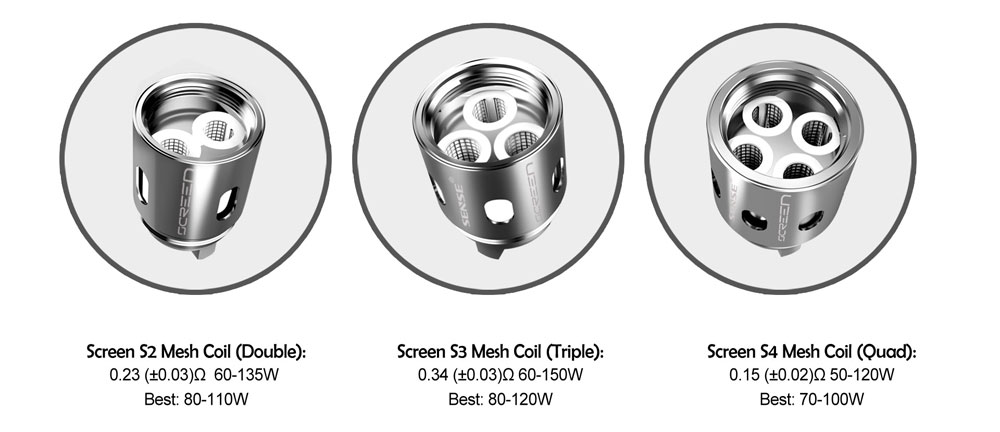 Features:

Screen S2 0.23 Ohm
Double Mesh Coil
Rated: 60-135W
Best: 80-110W
Screen S3 0.34 Ohm
Triple Mesh Coil
Rated: 60-150W
Best: 80-120W
Compatibility
These coils are compatible with the Sense Screen Vape tank only
Warranty:
All product warranty details are detailed on our terms & conditions page.

Notes:
The lifespan of any atomizer head varies greatly depending on the e liquid used, voltage passed through them (too high voltage decreases life expectancy) and the regularity of usage of your electronic device.