It is now 2019 and the difference between smoking and vaping has never been clearer, to most people at least. Smoking bad, vaping at least 95% less harmful. More on that statistic later. What people don't always understand is how smoking is governed and what the vaping rules are and what vaping etiquette should be considered. We're here to clear that up.
Why Are Smoking Rules and Vaping Rules Different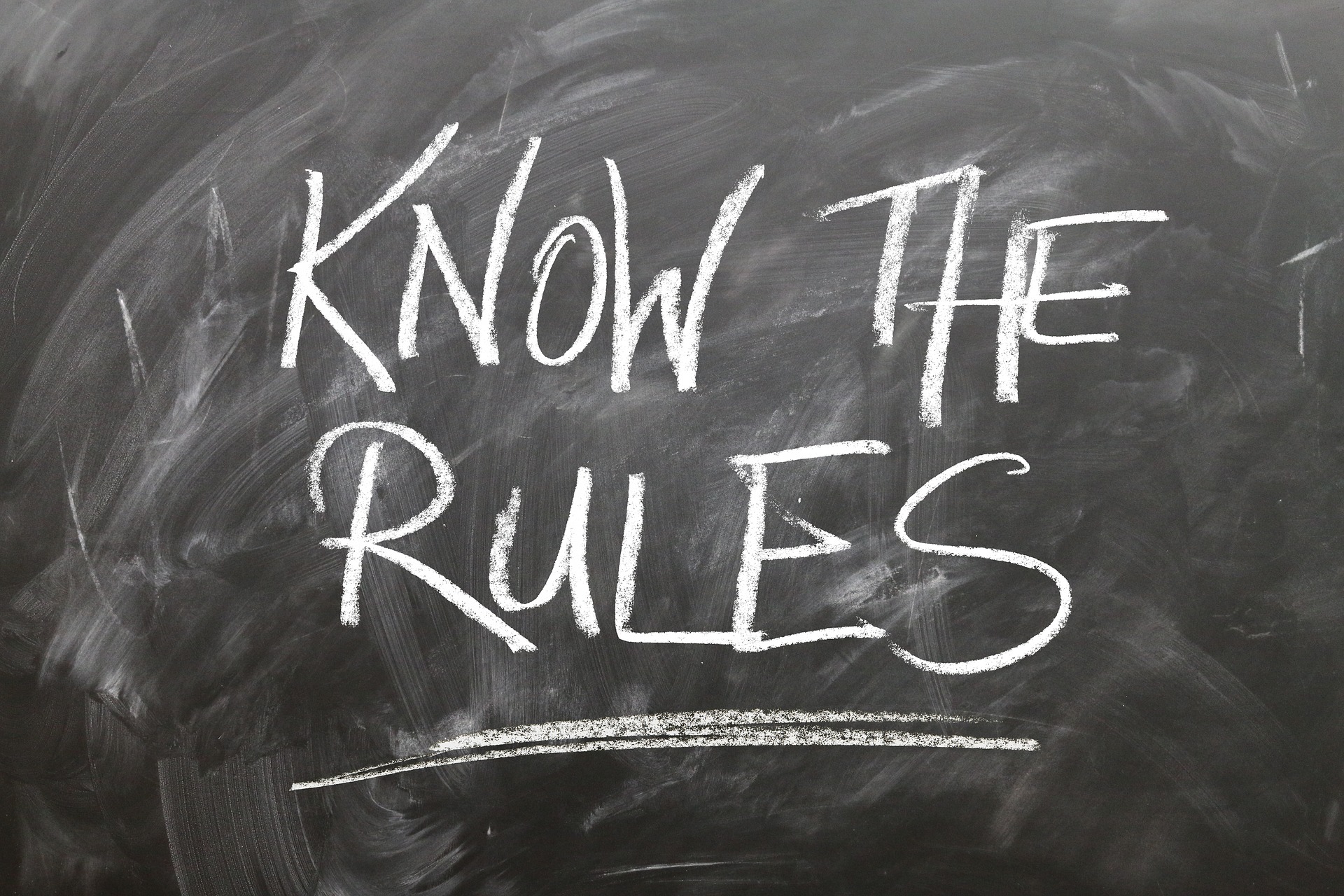 The rules and regulations are different because smoking and vaping are very different.
Smoking has been scientifically proven hundreds if not thousands of times to be incredibly bad for your health, your wealth, your environment and those around you. Passive smoking is just as harmful for those inadvertently breathing in your smoke as it is for you as a smoker, basically, they both have the potential to cause respiratory problems and cancer. The World Health Organisation (WHO) have indeed classified a number of the chemicals found within tobacco cigarette smoke as being toxic and as having the potential to cause cancer.
Vaping is different altogether. Not only has vaping been shown to be at least 95% less harmful than smoking, it has been announced as such by Public Health England, PHE are the independent government group who work to educate the public on all matters relating to personal health and proactively work to reduce harm. This means they are very anti-smoking and are keen to see people quit. Their review into vaping that was released earlier in 2018 has gone a long way in terms of debunking vaping myths and garnering support for the healthier hobby which is a valid alternative for those looking to quit smoking. PHE and numerous other anti-tobacco and/or pro-health groups are lobbying the government in order to making vaping more accessible and even want to see e cigarettes recognised as being a valid medical device so that they may be prescribed to those looking to quit smoking but who have failed to do so via other methods in the past.
With these distinctions in mind, it is easy to see why vaping rules and smoking rules are so very different.
Vaping Rule for Public Vaping
The Go Smoke Free legislation of 2007 effectively banned smoking in cafes, bars, train stations, the workplace, on public transport and anywhere enclosed where passive smoking could take place. This legislation was partially based on research that showed the dangers of passive smoking. No such issue exists with vaping and vapour. For this reason vaping is not included in the Go Smoke Free legislation. It is however legal for any business or owner of property to ban vaping within it. The general rule of thumb therefore is to not vape in a public building unless you are given permission first.
Don't envelop others in your big vape cloud goodness. If they wanted that, they'd be vaping themselves. As opposed to a vaping rule, how you vape around others is considered vaping etiquette. So, if you are in a queue, a car (more on this below), or similar, don't just fire up your e cigarette.
Driving In Your Car
Strictly speaking it is not (yet) illegal to drive in your car and vape. A word of warning however, if you fill your car with vapour, making it hard to see clearly, you are not driving safely. If you are vaping and driving when in an accident there is a very good chance that you could be looking at a dangerous driving charge. Vapour is thick, full and flavoursome. It is also something that could impede your driving. While the law hasn't yet caught up with vaping we have every reason to expect that it will. As far as vaping rules go we'd advise adding your own which is to not vape when driving or to certainly not vape with high VG e liquid loaded up or with sub ohm vaping as these are known to produce additional and thicker e liquid. We want you to enjoy a safe vape!
Vaping Rules for Travelling Abroad
When travelling abroad you need to consider several things. Firstly, what vaping rules the airline you are flying with
has in place. Vaping is not allowed while on the airplane however most airlines are fine with you travelling with e cigarette devices and e liquids, provided e liquids are stored as per liquid rules for flying and the ecig is held in carry on luggage as opposed to being held in the hold. In order to make your journey through booking and security smoother, check these rules in advance and pack accordingly.
Other vaping rules you need to consider when travelling abroad include whether or not vaping is actually allowed where you are going. While seeing vapers on the street is common here in the UK it is not always so common or even acceptable elsewhere. Some countries still have a strict ban on vaping which means vaping at all when there is a no-go. Do check this out before travelling as ignorance of the rules is no defence. Having your vaping kit taken away from you and a hefty fine being issued is likely in some areas, though more serious consequences could occur in some locations.
If in doubt, don't vape if your destination doesn't allow it, or choose to travel elsewhere.
In Conclusion
Vaping is a great alternative to smoking for many reasons, including the fact there are fewer vaping rules and regulations for vapers, with it being a healthier and more socially acceptable hobby. Indeed, government groups, health charities and more are all pushing to make vaping even more accessible. It is important however to make sure that you do adhere to current vaping rules both here and when travelling, as well as practising courteous and polite vaping.