There are so many guides for new vapers, those considering vaping and those weighing up the differences between smoking and vaping. There are fewer guides for pro vapers or those looking to become a pro vaper. This is where this article comes in. We wanted to share both the common and uncommon tips we hear, those we've experienced ourselves and those that we offer to customers calling in and asking about the best way to do something.
Whether you are fairly new to vaping or are just looking to get the most out of your vape, these pro vaping top tips could be just what you've been looking for.
Top Tips For Pro Vapers

Don't Buy Nasty E Liquids.
This is probably the best piece of advice that we can offer. Bulk buying no-label e liquid from abroad or on an auction
site (or worse, an unknown geezer on Facebook) is unlikely to result in a good vape. The chances are these are rubbish quality, could be mixed with all sorts of rubbish and are illegal. They won't hold up to quality standards or adhere to TPD regulations.
We understand that you want to get the most out of your money when it comes to e liquid buying which is why we offer high-end, quality, affordable e liquids, and a number of bundles and special offers that are regularly updated. We can't match "This just happened to fall of the back of a lorry" prices but our e liquids offer a fabulous vaping experience and are the real deal.
Understand the PG and VG Differences.
This tip is an article all of its own. No really, here. Basically, e liquid bases are usually made up of a propylene glycol or vegetable glycerin mixture. What makes all the difference is the ratio. High VG e liquids tend to be great for those chasing big vape clouds and PG is better known as offering a throat hit more like tobacco cigarettes which may well ease the way for smokers who have switched over.
Read the linked article and decide for yourself which one sound like the best ratio or combo for you. It's an individual choice thing. If you're still not sure don't be afraid of experimenting with both.
Be Prepared
It doesn't matter whether you were in the scouts or not as a child. When you vape, you need to be prepared. With smoking you can pop into the local shop and grab a packet of cigarettes when required (convenient but still incredibly harmful to health). Vaping takes a little more prep and some advance planning but is worth it.
Be prepared by making sure that you have a safe/decent way to carry your vaping supplies when away from home for any length of time. Don't have vials of e liquid and spare batteries jingling about in your bag or pocket, it won't end well.
Don't forget to keep an eye on your e liquid stock. If you vape one flavour or a few flavours very regularly you need to make sure that you order more before running out to avoid delay and disappointment.
Also, make sure you have an in car charger for on the go power-ups if you travel a lot and invest in a second battery for your device so you always have one charged up and ready to go when the one you are using runs out. It's just good common sense and planning.
Tanks and Strong E Liquids
If using a plastic tank you need to be careful of strong e liquids including cinnamon, citrus, anything acidic and more, as they taint the plastic, may cause fogging (which means you can't see what's going on with your e liquid inside) and may even weaken the tank to the point of cracking.
We'd recommend looking at glass or Pyrex glass tanks in order to ensure you get the very best vape and don't have to avoid using your favourite flavours in case of plastic tank damage and the mess that comes with it.
Steeping
Steeping is something many advanced vapers do and have found it to boost flavours, making them stronger or richer. This works particularly well for those e liquids that you've found weaker than you may have liked or perhaps a little stale tasting. This piece about steeping offers more in depth information on how to get started with steeping.
Duplicate Tanks
If you regularly vape more than one flavour consistently it may be worth investing in an additional tank. This is particularly useful if the flavours you vape are particularly strong as it avoids your tank being tainted by one flavour, otherwise known as ghosting. Switching tanks for regular flavours also reduces a lot of maintenance/washing out, on top of your usual maintenance routine.
Be Travel Aware
Vaping has become increasingly popular around the world, especially as more and more evidence has come to light supporting it (as Public Health England do) as being at LEAST 95% less harmful than tobacco cigarettes are. That said, not all countries are as open to e cigarettes and vaping and therefore may have vaping bans in place, be this in public or at all. Similarly ensure you speak to your airline if travelling abroad about the best way to pack your vaping supplies so as not to get into trouble at security and have to repack. With vaping being so well known and commonly seen it is rarely a problem however being aware of what you may travel with and how items have to be contained.
Mix Your Flavours Up
Some of you may have heard of Vaper's Tongue.This isn't anything to worry about. All it refers to is you not being able to taste a flavour as pungently as before because you've vaped it so much. Some say it occurs because your taste buds have become too used to a flavour to get excited by it anymore. Drinking plenty of water and taking a short break from that particular flavour should help you get back on the right track with it.
Battery Build-Ups
We know that you will already be fairly well versed in basic battery care. Do you know though that it is important to check your device battery connections in order to check for and deal with e liquid build ups? Dealing with this is easy enough. Unscrew your e cigarette as per manufacturer instructions, check visually and then wipe (gently) with a non-abrasive cloth or cotton bud. Ensure the threads are clean and then reconnect your device properly.
It is good practice to do this as a part of your regular maintenance routine.
Clean Your Tank
Talking of maintenance, if you want to enjoy the benefit of a great device, awesome e liquids and a pro approach to vaping you need to look after the rest of your kit too. Once a week make it a habit to clean your device's tank as per instructions. Usually just disassembling it and rinsing it and your mouthpiece with clean hot water should do the job. This reduces build up and altogether offers you a cleaner vape.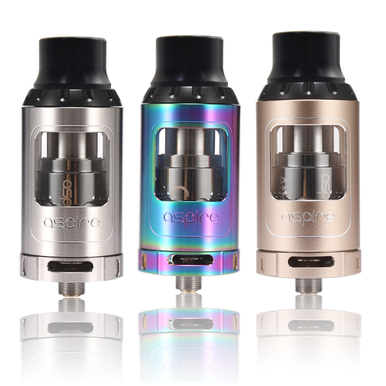 Be Coil Aware
Don't wait until your coils are dead before replacing them. Make sure you check all aspects of your device for wear and tear so that you can replace things, i.e. the coils, before they start to affect the quality of your vape. You'll soon start to recognise which coils work best for you and at what point they need to replaced (ideally before they burn out and leave you with a mouthful of nasty taste). Just don't forget to steep new coils to ensure that they are properly covered / saturated with e liquid before vaping with them.
In Summary
Vaping is very much an individual game, with everyone's likes and dislikes being slightly (or significantly) different. Once you've narrowed down what you want and need you have the chance to hone your vaping experience, look at how to maintain your device better to enhance your vape and generally switch the tempo up on your vaping experience.
If you're looking for more advanced vaping kit, this is the section for you. Don't hesitate to get in touch if you have any questions about any of these tips or the equipment and e liquids we recommend.