Right now there are a great number of e cigarette / vaping starter kits available for those wanting to move over to vaping. When vaping was still very new the choice or starter kits was considerably more limited. Having all of these choices now means that you need to have a good think about what you are looking for in a vaping starter kit before taking the plunge.

What Do You Get in a Basic Vaping Starter Kit?

You usually get three things in your basic starting kit:

• Battery
• E Liquids
• Tank

The battery is used to power the coil head /atomizer within the device. This in turn works to heat up and turn the e liquid within the tank to a flavoured vapour (that you take a draw of).

The tank is often referred to as a cartomizer or a clearomizer and this is where the e liquid you choose is held.

Your e liquid (or e juice) is the flavoured liquid used to make a vapour that you can inhaled. These come in a number of different flavours and strengths. Starter kits might have one or two but there are a vast number of e liquids for you to explore and enjoy after this.

Things to Consider When Choosing Your Starter Kit

When you are starting out you might have a great number of questions about vaping, leaving you unsure about which kit is the best kit for you. Here are a few points for you to consider which might make the decision a little easier.

Firstly, always buy your e cigarette starter kit, e liquids, accessories and indeed anything else vaping-related from a reputable retailer. Not only will you be confident that what you buy is authentic, high quality and safe, you'll have an expert to ask if you have any questions.

Consider the brand of your vaping starter kit. Do a little research as there are a large number of brands around there and some are better known than others. Read reviews and ask for recommendations.

Consider how and when you plan to vape. If you are planning on vaping in the car a lot for example (perhaps you drive as part of your job or spend a lot of time on the road) consider a starter kit with a car charger or a branded starter kit that allows you to buy a compatible extra charger / spare battery if necessary.

Think about how much e liquid you want your tank to hold. If you want to avoid filling up your tank with e liquid quite as often a larger tank might be advisable. Most standard tanks hold around 2 ml of e juice / e liquid and on average (unless they are a particularly heavy or light vaper) the average amount of e liquid someone might use per day would be around 2mg/3mg.

While some parts of the e cigarette will last a long time if taken care of, there are some components which are considered disposable, for example the coils. If you don't want to end up with a device you can't use after a time because you can't get hold of the components you need it may be advisable to stick with brands that are going strong and avoid flash sales of discontinued starter kits.

After sales care is important. You want to know that if you have a question or if something goes wrong with your device that your statutory rights to replacements and refunds will be upheld. Good customer service is important so bear that in mind when you consider where you'll buy your starter kit from.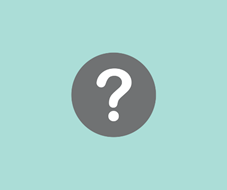 "Good" E Cigarette Brands

It isn't really a case of good and bad when it comes to choosing an e cigarette brand however you do want to choose a brand known for quality, great customer service, compatible accessories / easy to source replacement components as well as a competitive price.

It's also wise doing a little research into which brands seem to keep up to date with the most current advancements in the vaping industry. While development might be a little slower at the moment (thanks to fairly new and restrictive current EU TDP regulations) it shouldn't be too hard to work out which brands are best known for standing out in a crowd.
All About You

When it comes to vaping it is up to you to tailor your experience to suit your own individual likes and preferences. Some people look for the simplest vaping kit available, as close to a "plug and play" experience as possible, especially when first starting out. Others might want to choose their starter kit with a mind to adding to it in the future in order to advance their vaping hobby.

Do you want a larger tank, or are you happy with a standard sized one? If you are someone who plans to flit between flavours regularly then perhaps a smaller sized tank would be preferable?

It may also be worthwhile considering whether you want a device with one button to press and go, on a standard setting or whether you fancy branching out with a variable battery. A variable battery allows you to basically turn the power up and down on your e cig, which in turn has an effect on the amount and often the fullness of the vapour released.

Do you want a vaping kit that comes with a USB charger for on the go charging or will you mainly vape at home? It is wise to have a USB as well as a standard and compatible three pin wall charger.

Do your research, not only into what is out there and what things cost/what comes in a kit but also what YOU are looking for!

E Liquids

Before you jump in with both feet you need to also have a think about e liquids. There are literally thousands of e liquids to choose from and most starter kits come with a few to get you started. It is important to understand and recognise how the nicotine levels in e liquids work as you might be very disappointed to buy a kit with e liquid which is too strong or weak for your needs.

Of course, you are free to experiment with flavours and strength in addition to those in your kit however please bear in mind that if you inhale too high a dose of nicotine you might find this very unpleasant and it might even make you feel rather unwell.

For your reference, e liquids are available with varying strengths of nicotine:

• 0mg – E liquids with 0mg nicotine are nicotine free.
• 6mg -light nicotine – a lighter nicotine amount, comparable to what light smokers / those smoking "light" cigarettes might have enjoyed previously.
• 12mg – This is the "mid-way" strength and one which is usually enjoyed by people who previously smoked an "average" amount of normal strength cigarettes a day.
• 18mg – Normally chosen by those who regularly smoked normal-high strength cigarettes.
• 24mg – This is a higher amount of nicotine and only for those who have previously been heavy smokers.

Consider this guide when choosing your vaping starter kit, remembering to have a look at what strengths as well as flavours the e liquids contained within the kits offer. Read more on e liquids here.

In Summary

At first glance the large number of different e cigarette starter kits available might be off-putting however once you have a think about you what you want and do a little research into what's out there you'd soon find your way. If you have any questions don't hesitate to read our FAQs and then if you still aren't sure, get in touch!