Product Description
Product Reviews
Fantasi Orange E Liquid is Inspired by a famous and popular fizzy drink. Orange by Fantasi is an orange flavoured e-liquid that is available in a single 65ml (50ml of e-liquid) bottle that originates from Malaysia and is a world wide known product and brand.

Available in: 1 x 65ML Bottle with 50ml of e liquid (Zero Nicotine)

Please Note: Adding 1 x Nicotine Booster (18mg) to this bottle and shaking it will make this e liquid into approximately 3mg Nicotine Strength

FANTASI ORANGE VG/PG RATIO

VG 70% / PG 30%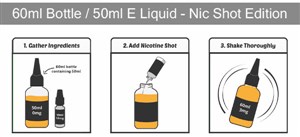 Other Details
VG Juice Mix:
70% VG / 30% PG
Bottle Size:
1 x 50ml (Short Fill)
Nicotine Strength:
0 Mg Nicotine
Write Review
Lovely Flavour

Posted by Ryan Minards on 2nd Nov 2017

Cant knock the flavour, also excellent value for money.

If you are like myself and you just care about the flavour from Vape, 100 percent buy this and all 4 of the Fantasi Liquids are for you.

However, Fantasi Liquids can smash through coils..

Aspire coils, literally a day..

Smok Coils generally 3-4.

This goes for all the Fantasi liquids.