Here at Go Smoke Free we enjoy the fact that the vaping industry is so fast moving. What this means for us is that new developments in technology and research result in new vaping kit regularly. We like to stay ahead of the game and pass these new products onto you and so our new arrivals section is always well stocked with upgrades and new kit that we want to share with you.
Here are a few of our favourite new arrivals to the site:
Hard Candy E Liquids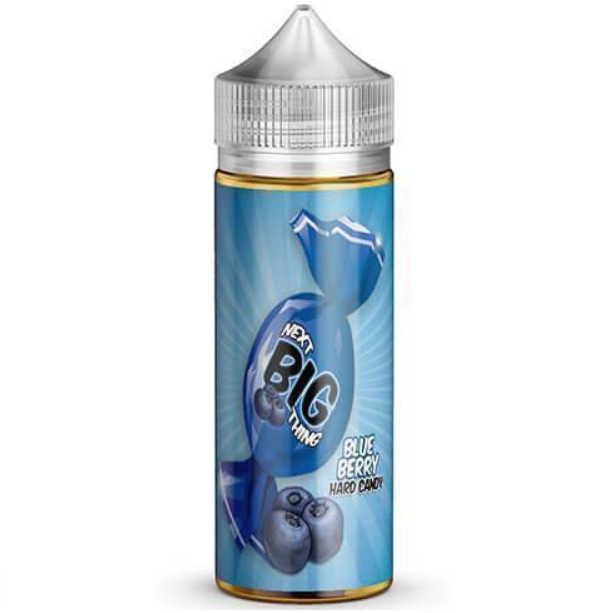 We love discovering new brands and flavours, and the Hard Candy e liquids from Next Big Thing are the best fruity, juicy and sweet flavours coming out of the USA in a while! With a 70%-30% VG/PG base these high VG e juices are perfect for those who love big vape clouds, sub ohm vaping and ultimate enjoyment. Blueberry Hard Candy is just one of the Next Big Thing flavours we have on offer and they're already flying off the shelves.
Look out for Green Apple, Grape, Peach. Lemon, Watermelon and more in this range, all are mouth-watering good!
The Voopoo Alpha One Box Mod

This Voopoo Alpha One 22 Watt Box Mod really is quite the thing when it comes to high-power vaping. Sporting a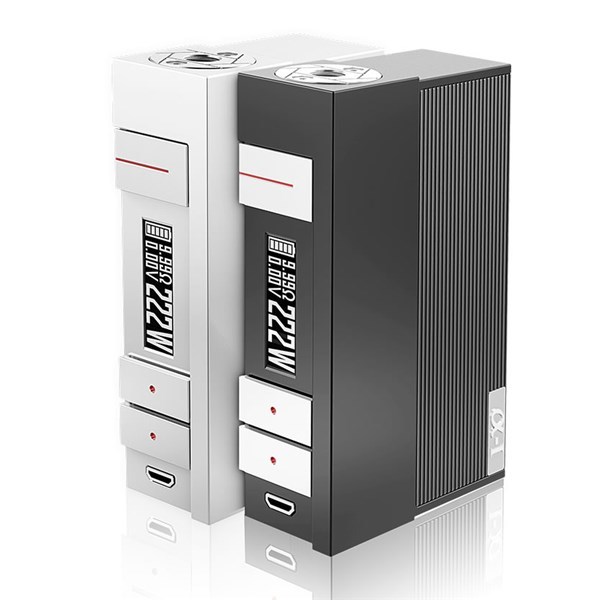 retro look, low resistance coils (down to 0.05 ohms), a battery saving LOVE mode, traditional OLED display, temperature control, variable wattage and a whole host of additional high-grade features that are all in place purely for the enhancement of your vaping experience. Don't be fooled by the retro look, this is much more to do with design than features as this is one box mod that has all the bells and whistles in place when it comes to cutting edge vaping tech. Perfect for those moving into advanced vaping, or already enjoying the benefits of it, the Voopoo Alpha One 22 Watt Box Mod ticks all of the boxes in terms of quality, design, efficiency and truly awesome vaping potential.
Ample Pixy RDTA Tank

Where awesome design meets cutting edge tech! The Ample Pixy RDTA Tank is easy to use, features a high quality Pyrex glass tank and is a low cost dripping tank atomizer that is rebuildable, making it cheaper to maintain long term and easier to customise. The clear sides also make refilling without mess simple, and of course you can see how much e liquid you have left. Clearly the design is a winner, after all, who doesn't want a Minion tank, however the designers of this particular tank have not stopped there. The Pixy features variable airflow, ease of use, the Pixy 810 Delrin drip tip (because none of us seek out leaks), comes with organic cotton and pre-wound coils (Clapton), a mini maintenance kit and more.
Did we mention the Minions?
Seriously though, for an affordable novelty design RDTA tank, the Ample Pixy boasts a number of brilliantly designed features, all of which help you achieve the very best vaping experience.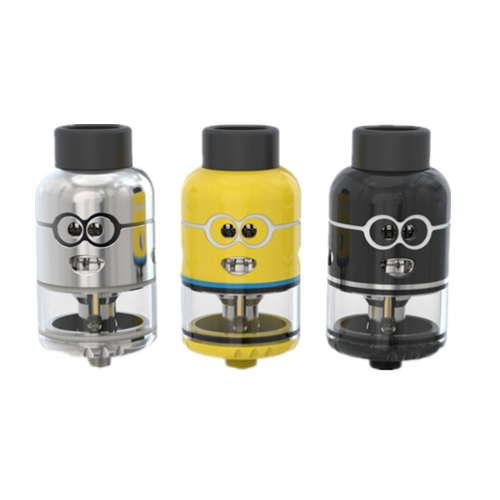 There are many more new arrivals on the site and more arriving regularly. Don't forget to check in here to make sure you see them first.