There are many items which are considered traditional gifts. Socks, books, perfume, chocolate and so on. Is it just us who feels that gift-giving has become somewhat monotonous? Why not choose a vaping gift for your partner, siblings, friends or parents? It would certainly show that you've really thought about what you've chosen, rather than having just picked something like a bottle or red or flowers up quickly on the way home from work or similar.
A vaping gift? Really? Yes! It's certainly an original gift choice and is a good thing for so many reasons if the person that you are buying for is a tobacco cigarette smoker. You could be doing them a favour on many levels by choosing a to gift them a vaping starter kit or similar e cigarette related treat.
We look at why vaping gifts are becoming so popular, why they may be a good idea for the person you are buying for and what the best buys are.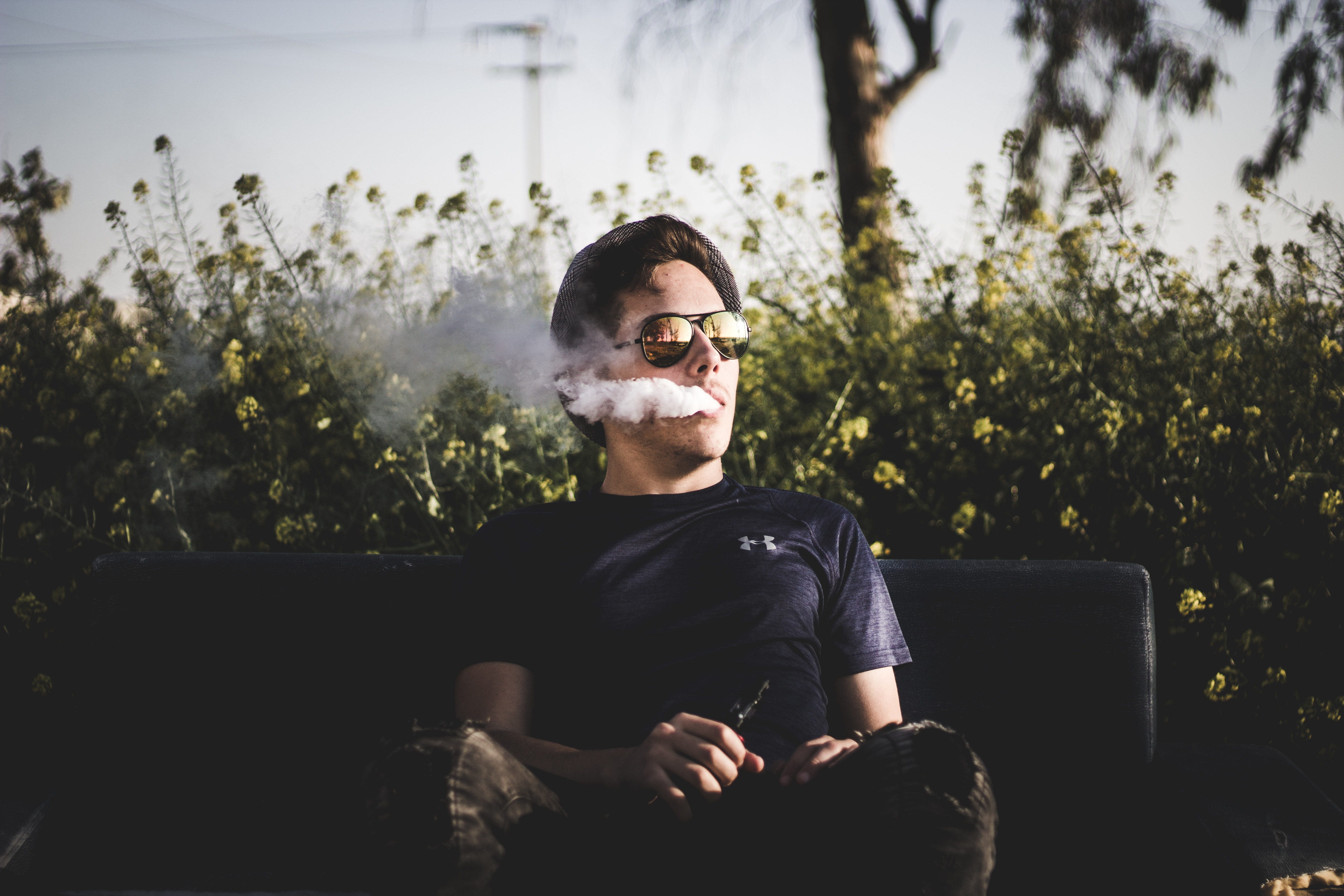 Why Choose to Buy an E Cigarette as a Gift?
First and foremost, we cannot stress enough that you can't force someone into vaping. You may recognise it as the cleaner, healthier and (many would agree) the most enjoyable alternative to tobacco cigarette smoking it is, however, you can't bulldoze others into realising the same. Let them know about vaping and its benefits by all means but let them make their own choice on this. Of course, if they smoke and have already shown an interest in vaping, go for gold!
From a health perspective switching to vaping is a non-brainer. WHO (the World Health Organisation) has damned tobacco cigarette smoking and categorised a great number of the ingredients in tobacco cigarettes as being potentially cancer causing. Smoking is banned in public in the UK and there isn't one health professional we can think of who will tell you that smoking is good for your health. Vaping on the other hand, which is an alternative to smoking, not related to smoking at all, is viewed differently.
Vaping has been recognised as being the cleaner and healthier alternative by many health professionals. Indeed, Public Health England, the department responsible for the Go Smoke Free ban which has seen smoking in public, including at work (unless away from non-smokers in a dedicated area) and on public transport banned, has advocated for the use of e cigarettes as being a better alternative to smoking and one which could help tobacco smokers give up smoking altogether.
It's clear that from a health point of view, a smoker switching to become a vaper is a good idea, and therefore buying them an e cigarette as a gift is a great idea.
As well as from a health point of view, choosing a vaping-related gift introduces smokers to the world of vaping, and might help vapers to are relatively new to the hobby find out more about it, encouraging them to look at different types of e cigarettes and even new flavours and accessories.
When Vaping is All a Bit New and Scary
E cigarettes and vaping as a whole is a relatively new hobby and as such some people are wary, not because they don't trust the technology but because they aren't sure where to start and how it all works. That's where a starter kit comes in. There are very basic starter kits and there are more advanced starter kits, which one you go for will depend on who you buy for. Each and every starter kit comes with everything a person might need to give vaping a good go, and see if they enjoy it as much as they'd hoped (they usually do, more so even).
With anything new comes a new vocabulary. For example, there is vaping and e cigarettes (most common), then e liquids and e juices (all standard), then there are coils, and wicks and lithium batteries and different charging options and…. You can see why some people are put off, even though in principal they like the idea of vaping and want to come away from the tobacco smoking.
Thankfully, by buying someone an e cigarette starter kit that is suitable for their needs, you are giving them everything they need in one little package to get started. They don't need to worry about intricate parts or similar. They just want to grab and get going with it, and that's exactly what you'll be offering them. They'll be very glad that you did. If they decide, after enjoying your fabulous gift, that they love vaping there is plenty of time for them to explore other models and more advance vaping, or not, whatever works for them.
Gift Ideas
Whether you're buying this gift for Christmas, for a birthday or just because you think someone deserves a treat, there are a great number of options when it comes to choosing the actual present.
If, for example, you are looking for a basic starter kit for someone who smokes and has never tried vaping before, you might want to look at the Kanger eSmart E cigarette Starter Kit. Available in a number of colours being very quick and easy to use, this slimline e cigarette makes a great first e cig and includes the 5 click safety feature which means your newbie won't be likely to accidentally start their e cigarette going by accident while it is in their bag or pocket.
Is your lucky gift recipient already a vaper? You could choose a vaping gift based on whether they are experienced or whether they are quite new to vaping. Someone who has been smoking a while might appreciate an upgrade, for example to a more advanced starter kit, or might enjoy some vaping accessories.
One gift that usually goes down very well is an e liquid or e juice hamper. How big a hamper you might buy could depend on your relationship to the person and on your budget. Take advantage of multi-buy offers and "free delivery over £x" offers to get the most for your money. Perhaps try and pick up a few e liquids you know the gift recipient likes and then add new ones, some that fall into the same category, i.e. sweet, drink related etc, as well as adding something a bit different to the norm.
With so many gift options to choose from, you're pretty much spoilt for choice!
Things to Consider When Buying a Vaping Gift.
Do they WANT a vaping gift? If someone hasn't expressed any interest in vaping before or worse, has said they aren't interested don't waste your money! Wait until they are receptive to the idea and put it on their gift list for then. There's nothing worse than being forced to try something (whether it's better for you or more enjoyable or not) and we're sure that despite having their best interests at heart that you'd rather not give them a gift that would annoy them!
Think about their lifestyle. Are you buying for someone who travels a lot for example? If so, you might want something with an in-car charger. Always losing their pen or their glasses? Maybe a lanyard for keeping their e cigarette safe and at hand. Perhaps they already vape and would benefit more from a number of different high quality e liquids to choose from? Have a think before you buy.
Do they need e liquids? Everyone need e liquids if they vape. If you are buying for a complete vaping virgin or someone who has been at it a while, you really can't go wrong with buying e liquids for them, especially if you choose a selection of different types they might not usually think to try themselves.
Different styles of e cigarette. You Mum might not thank you for a huge (to her eyes) contraption that blows out a vast amount of vapour. Something more slimline might do better. You sister however, the one that's into all things techy, could really appreciate an e cigarette that she can customise eventually, or a more advanced starter kit. Have a think about the person you're buying for before you purchase.
Don't be tempted to fall back on boring, traditional gifts. Have a think outside of the box with your gift-giving this year. Vaping is cheaper to enjoy long-term than tobacco smoking so you wouldn't be giving someone something that would cost them extra to maintain and besides, if someone is interested but hasn't made the jump, you could be giving them the welcome shove they've been waiting for. Whether you're buying for a newbie vaper or an old pro, you really can't go wrong.
We have a large range of starter kits, e liquids, accessories and more to choose from, with same day dispatch on orders placed before 3pm and free delivery on orders over £25.